Sparkling Your Every Significant Moment

For many years, ALUXE has upheld the customer-centric business philosophy, providing every customer with the highest quality products and services. We adhere to craftsmanship. Each piece of ALUXE jewelry is crafted by experienced designers and artisans to the highest standards of craftsmanship and quality, making each piece a romantic and perfect embodiment of ALUXE, shining in every important moment of your life, and perfectly presenting your unique and eternal happiness.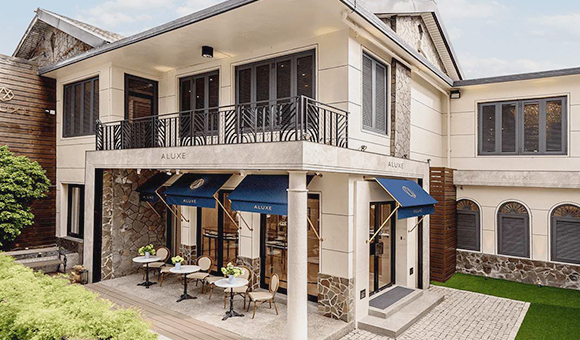 We also attach great importance to employee training and welfare, so that employees are allowed to unleash their full potential in a positive and upward working environment. We believe that only happy employees can infuse their products and services with happiness and passion, and pass it on to everyone who chooses ALUXE.

ALUXE is dedicated to happiness. Whether you are experiencing a wonderful relationship, expressing your feelings to your loved one, or wanting to pamper yourself and commemorate a special moment, ALUXE looks forward to offering you the perfect experience and turning every moment into an eternal treasure for you, allowing happiness to continue.
Thousands of Styles

ALUXE presents an extensive array of wedding ring concepts, including original collections, top German craftsmanship brands, and Disney collaborations. Our expertise in style and diamond selection sets us apart as an industry leader.

Selected GIA Top 2% Diamonds

We carefully source and select flawless rough diamonds. Our exceptional cutting technique enhances their brilliance. With rigorous quality control and adherence to international GIA grading standards, we provide only the top 2% of diamonds.

Exclusive & Cozy Consultation Space

ALUXE provides personalized and comfortable viewing spaces for customers in spacious standalone boutiques, along with professional one-on-one service, making the process of selecting a wedding diamond ring effortless and reassuring.

Transparent pricing instant query on the official website

ALUXE offers real-time online GIA diamond price inquiry, ensuring transparent and reliable pricing for customers without price discrepancies at our boutiques.