K Gold - The Price Differences of K Gold
Types of K Gold
The purity of gold is expressed in K (Karat). 24 Karat is 100% pure gold and the most expensive variant; due to the soft nature of gold, it has little resistance to impact which is why most jewelers use K gold to achieve the necessary hardness, durability, and color.
◆ Pure Gold: 100% gold, also the most expensive precious metal. However, the low hardness of pure gold makes it prone to deformity and wear which is why it's suitable only in accessories or exhibit pieces that are safe from impact.
◆ Yellow K Gold: Most commonly a combination of silver and brass to form an alloy that is hard, durable, and resistant to corrosion and deformity.
◆ White K Gold: A combination of nickel, copper, and zinc to form an alloy material that features a bright and dazzling luster.
◆ Rose Gold: Made from a combination of copper and silver at various proportions.
Definitions of K Gold Purity
| Karat | Purity | Characteristics |
| --- | --- | --- |
| 24K | 100% | Excessively soft, not suitable for jewelry in general |
| 22K | 91.7% | Soft, not recommended in jewelry |
| 18K | 75% | Suitable for high-end jewelry |
| 14K | 58.5% | Suitable for jewelry |
| 12K | 50% | Suitable for light jewelry |
| 10K | 41.7% | Suitable for light jewelry and daily wear |
---
The Price of K Gold
The price of K gold jewelry is determined by purity, weight, design, and craftsmanship. Purity and weight represent the content of pure gold within a piece of jewelry but is not the sole factor which determines price. The charm, durability, and comfort of jewelry can be enhanced through excellent design. Exquisite craftsmanship can also make your jewelry last a lifetime with proper care. Most K gold accessories are machine-made while handmade items are relatively more expensive.
K Gold Maintenance and Cleaning
For any type of K gold, the basic maintenance method is generally the same. Here are some tips for maintaining K gold that will keep your jewelry shining at all times.
1. Avoid Impact:
When wearing jewelry, K gold may sometimes be deformed due to impact, which may cause the gemstone to loosen or fall off. If it accidentally gets hit, the best way is to bring it directly back to ALUXE. There are the professional consultants inspect it for you and repair any damage immediately.
2. Separate Storage:
The varying hardness of jewelry and precious metals can result in damage from rubbing against each other. As such, it's best to avoid storing K gold accessories within the same drawer or jewelry box with other jewelry. It's best to store separately in their individual packaging, then place them neatly to avoid any scratches. When not being worn, accessories should be stored away to avoid exposure to air, thereby decreasing the chances of oxidation.
3. Avoid Chemicals:
When wearing K gold jewelry, avoid direct contact with chemical products such as lotions, toners, hair gel, and perfume. If you have the habit of spraying perfume, it is recommended to spray it after wearing the jewelry. Avoid swimming pools, hot springs, and seawater because the chlorine in the water combines with sweat to form corrosive chemicals. Also, avoid using cleaning products such as bleach and hydrochloric acid. Once in contact with these chemicals, the shine of K gold can easily become dull.
4.Daily Maintenance:
At home, prepare a soft bristle brush, mild detergent, a basin, and soft clean cloth to simply clean your beloved jewelry. Add some mild detergent into clean water then clean gently with a soft bristle brush; for sweat stains, oil stains, or severe stains, pre-soak in water for 15-30 minutes before cleaning. Remember to rinse with clean water afterwards to remove any detergent residue. Finally, wipe with a soft clean cloth to restore luster. Remember to avoid cleaning products with abrasives (such as polishing pastes, toothpaste with abrasive particles, fine sandpaper, fine gauze, etc.) to prevent damaging or decreasing the weight of your K gold jewelry. Naturally, you can also drop them off at any ALUXE location for our professional consultants to clean and maintain your jewelry to help maintain their sparkle and luster.
Recommendations for K Gold Jewelry
ALUXE offers a selection of K gold jewelry designs that boost confidence, elegance, and are perfect for any occasion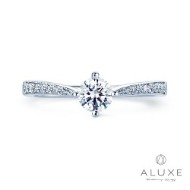 A LOVE series A Wink RS770 18K gold engagement ring
V-shaped designs are sleek, elegant, and elongate the fingers; a delicate ring, diamond accents, and center stone come together to exude subtle glamor.
SHOP NOW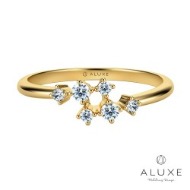 RW0004 10K gold diamond ring
The design's overlapping layers and sparkling diamonds at your fingertips accentuate your mysterious and unique charm. Simply dazzling with any daily outfit.
SHOP NOW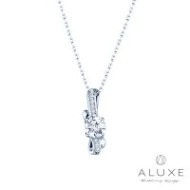 NSC021 18K gold diamond necklace
The butterfly knot design paired with a classic four prong setting and delicate diamond accents places a woman's intellectual beauty and elegant charm on presentation.
SHOP NOW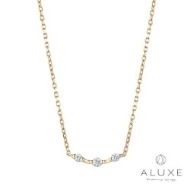 NN1210 10K gold diamond necklace
A refined and elegant design paired with a diamond. Simple yet adorable.
SHOP NOW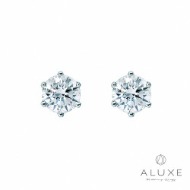 ES0031 18K gold diamond earrings
The simple design and classic six prong setting emphasize the diamond's fire and sparkle, unleashing a captivating allure
SHOP NOW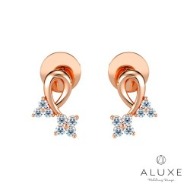 ES0104 10K gold diamond earrings
Join the left and right earrings to form a heart. Diamond accents sparkle adorably like sweet flowers.
SHOP NOW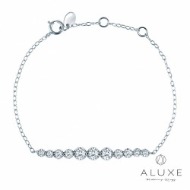 BR0141 18K gold diamond bracelet
Sparkling diamond accents in this captivating accessory can be worn during any season.
SHOP NOW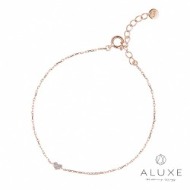 BR0185 10K gold diamond bracelet
Sweet, simple heart shaped design. A great, elegant piece perfect with any outfit.
SHOP NOW